Meet Katja and Josh
Katja Hanewald and Josh Funder could be considered an unlikely combination when it comes to shaping retirement policy.
Katja is a German-born, Sydney-based Senior Lecturer at the University of New South
Wales (UNSW).
Josh is a Melbourne-based Doctor of Philosophy, entrepreneur and founder of Household Capital, the household equity loan provider.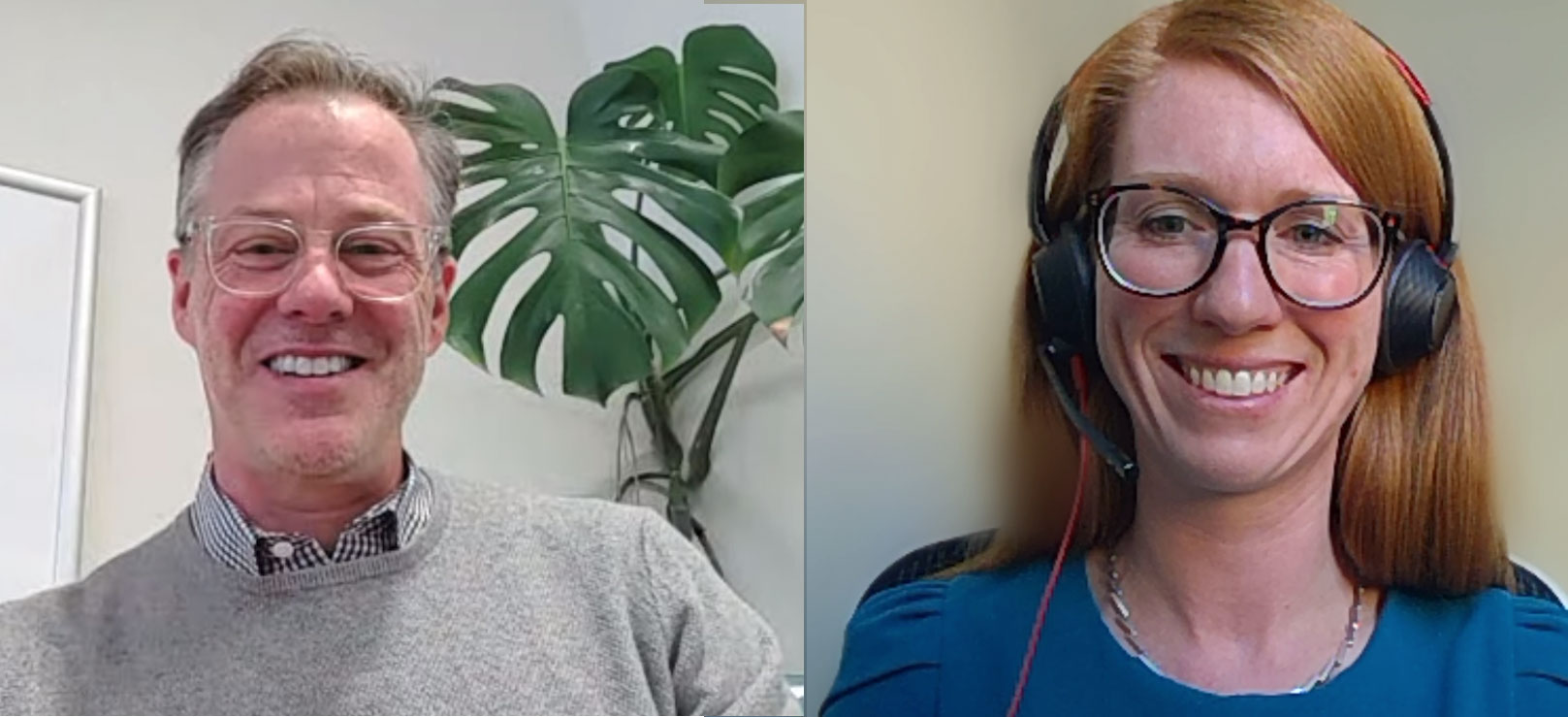 What brings them together is a shared passion to understand new forms of finance to meet the challenge of an ageing population.
The combination of their financial knowledge and their complementary ways of seeing and thinking is likely to have a profound effect on the Australian retirement landscape. They first crossed paths in 2015.As Katja relates, "Josh was putting into action what I was working on!'
At that time, Katja was about to move back to Sydney to join UNSW where she had worked before with leading retirement income academic, Professor Michael Sherris. Since then Katja has led and supported many research projects which have analysed the place of the home in the current and future retirement income funding mix. She is also the Director of Research of the Ageing Asia Research Hub , which is hosted by the ARC Centre of Excellence in Population Ageing Research (CEPAR)
Josh established Household Capital in 2016. His previous experience with the Clinton Foundation, Per Capita think tank and various Australian super funds encouraged him to think well outside the box when seeking pragmatic commercial solutions. And the problem he believed that was in the most urgent need of a solution was the extent to which the current generation of retirees is severely underfunded.
Such underfunding is evidenced by the median super balance of $200,000. This may increase as the super system further matures but could also be eroded by retirees' higher mortgages and household debt levels. Median super is also dwarfed (by a multiple of 3-4) by median household equity which sits at $700-$800,000.
It is these two numbers that have driven Katja and Josh to co-create a conceptual retirement funding framework that could see Australia leading the world in this space.
In short, household equity, according to Josh, is 'where the action is'.
"Around the world, baby boomers are getting older and will enjoy unprecedented longevity. And for most, wealth is largely stored in home equity. Our challenge is to find new ways to improve widespread awareness, understanding and financing to deliver home equity to meet the challenges of an ageing population" said Hanewald.
Their framework is revolutionising thinking about retirement, overturning decades of belief that the former three pillars of retirement in Australia – the Age Pension, superannuation and personal savings and investments remain the three major sources of income.
It's true that, in recent times, household equity has been viewed as a possible fourth pillar.
But the work Katja and Josh are doing makes a convincing case for declaring household equity to be the equal third pillar, replacing private savings, given that the funding locked up in homes potentially dwarfs median super and private savings in nearly every case.
But their belief in household equity as one of the 'big three' is not just based on financial considerations. It's also based upon research which confirms that older Australians do not all wish to downsize and find new homes in different neighbourhoods as they age. In fact, nearly 80% don't.
The Covid 19 pandemic has also revealed how much local community matters.
'After years of COVID lockdowns and scary stories of the horrors of Aged Care, Australians now consider their home quite literally their castle against COVID and premature aged care' says Josh. 'The vast majority of Australian retirees want to stay at home, age safely in place and avoid downsizing.'
Household equity is viewed by both Katja and Josh as existing savings that retirees have worked hard to accrue. Many retirees would like to access this money to activate help their families sooner rather than later by contributing towards adult children's homes, grandchildren's education, and other 'Bank of Mum and Dad' gifts or loans. Or to top up savings or invest in their current home to futureproof it for ongoing ageing in place, with safety, security and convenience front and foremost. They may also wish to invest in better health care and ongoing health insurance.
The striking point is that all of the above uses of extra retirement income are far from the last resort cash top up which has traditionally been associated with older style reverse mortgages. Instead, home equity can now be considered as part of long term retirement funding and by providing both housing and funding for life.
Josh maintains that longstanding federal government consumer protections for home equity access have helped to improve the market, by ensuring customers benefit from conservative caps on the amounts made available (loan to value ratios). 'We have a great opportunity in Australia for home equity access to double median super at retirement and leave retirees at age 90 with more than half their home equity for bequest, aged care or another decade of life' says Josh. He believes that Australian legislation on household equity access now leads the world.
Katja and Josh summarise their collaboration as 'five big ideas transforming Australian retirement'. These are:
Home equity as housing and funding (supporting guaranteed occupancy)
Home equity as long term wealth
Reduced risk-adjusted pricing for home equity access (through interest rates)
Intergenerational transfers when needed most (Bank of Mum and Dad/bequest motive)
Home equity as the Third Pillar of retirement funding alongside the Age Pension and superannuation (changing current conceptions).
In short, Katja and Josh are partnering to translate academic knowledge into commercial practice, offering a sizeable opportunity fuelled by research and innovation.
Katja Hanewald is a Senior Lecturer in the School of Risk and Actuarial Studies and the Coordinator of the Actuarial Co-op Program at UNSW Sydney. She is also the Director of Research of the Ageing Asia Research Hub, which is hosted by the ARC Centre of Excellence in Population Ageing Research (CEPAR). Her research addresses risk management and insurance responses to population ageing. k.hanewald@unsw.edu.au
Josh Funder is CEO and Managing Director of Household Capital. Prior to founding the company he spent over a decade as a partner at GBS, Australia's largest venture funds management firm. Working with the Clinton Foundation HIV/AIDS Initiative, Josh helped successfully negotiate reduced prices for anti-retrovirals and initiate pharmaceutical supplies across eastern and southern Africa. Josh is a co-founder, director and former chairman of Per Capita, whose research on longevity and positive ageing formed part of the inspiration for Household Capital. Joshua earned a D.Phil in intellectual property for biotechnology from Oxford University, where he studied as a Rhodes Scholar.
Read more about Josh and his Household Trust initiative here